NEWS:
Updates On Arctic Combat Is Here

(June 22)
Cyber Sports Network arctic combat beta cup! do YOU think you are the best?.- Limited to clans only

(June 13)
Arctic Combat Closed Beta Stated! Marines, Lock And Load!

(June 06)
On june 06(today) people will be able to play arctic combat in E3!! arent you guys excited|! whatever it is, watch it live here http://event.webzen.com/E3LiveStream the stream will also be recorded for viewing after the event
(June 01)
Well, webzen is now officially accepting close beta registration! you dont have to be a supporter, therefore, more people would get in!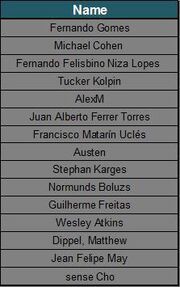 (26th May)
well the ac supporters are announced, gratz to them and fuck webzen for not giving me :P
(22nd May)
Arctic Combat WIll Be In Beta Soon! Webzen Announced That By Coming To The Electronic Entertainment Expo(E3), you can get an early access to the beta! and try arctic combat in ENGLISH for first hand!!!

(21St May)
Arctic Combat WIll Be In Beta Soon! Also Beta Registration Is Also Available!!!! For Ac Supporters(Be An Ac Supporter And Get Early Beta Codes!)
[9 February)
Ad blocker interference detected!
Wikia is a free-to-use site that makes money from advertising. We have a modified experience for viewers using ad blockers

Wikia is not accessible if you've made further modifications. Remove the custom ad blocker rule(s) and the page will load as expected.